WordPress Speed Optimization Service
We can speed up your web experience, upgrade and boost its performance. Migrate to a high speed website at a cost as low as 89 USD.
Get Support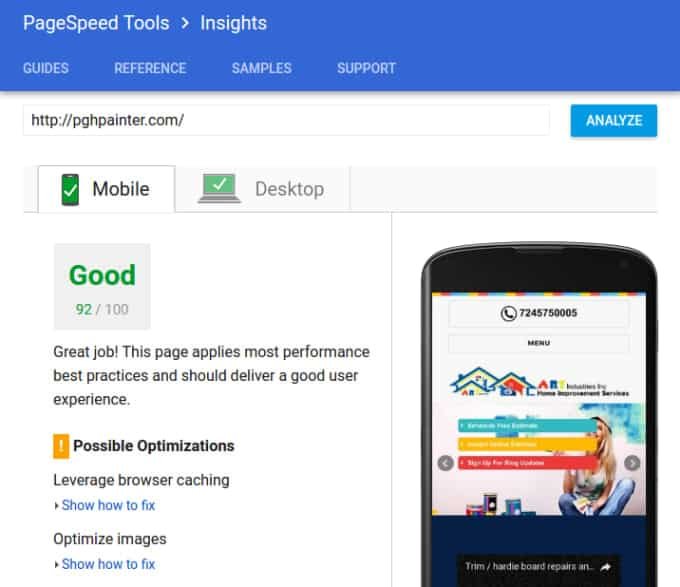 Backing
We are by your side always. Enjoy the services of our support team
WordPress speed optimization – We promise to deliver high quality service and excellent after sales support. We provide complete handholding till the time your new look website is up and running. You get advantage of experienced handling, best price offer and fast turnaround time with us.
Optimization Process
We engage in a three step process in order to upgrade and improve your website performance.
About the Service
We can enhance your website performance and improve user experience by augmenting WordPress and your desired theme.
The Plugins we use in your website are the best in its class
Augmentation of your WordPress website involves usage of the best and reliable Plugins available today. Few Plugins might attract an additional cost, for example – WP Rocket. This plugin shall cost an additional 49 USD over & above the other costs. Other Plugins in use by us are: WP Fastest Cache, TinyPNG, P3 Profiler, Smush it etc. the plugins are used as per your website requirement.
Usage of CDN is mandatory?
The Usage of CDN – Content delivery Network depends on the type of website and the kind of business you have. If you have a global audience, a customer base that is spread  worldwide,  CDN  can  be  used  to  enhance  delivery  of  the  assets  displayed  on website. If your business is small scale and restricted to the local audience or within an area  or  province,  state  or  even  within  the  country,  a  well  optimized  website  and  a dependable hosting company can be good enough for you.
How fast are you moving, how can you check it?
We have several means to enhance the speed of your website. The performance of your website can be measured by Google PageSpeed Insights, Pingdom, GTmetrix etc. We get paid only if our customers are satisfied. We are open to process full refund if you are not happy with the speed/ performance.
Do you deal with WooCommerce websites?
We deal with Woo Commerce, however the same might not be suitable for entry level hosting plans. Please make sure that your website is hosted on a reliable and efficient server  with  a  proven  performance  record.  A  brief  R&D  is  recommended  before  you sign  up  with  a  new  hosting  server.  Speed  is  the  essence  of  e-commerce  business  and your website has to be fast and responsible in order to win customers.
How can we get started, what do we need from you?
In order to get started we need your Web hosting account details. FTP account and the
WordPress admin account information from your side.
Is migration from an existing server to a new server is possible?
Yes, Migration of your website is possible. We can help you shift home for your website to a better, secure and  high performing  location. Please check our  WordPress  service section.
We exist and excel
courtesy our Customers!
We are a client eccentric organisation. The satisfaction of our customers stands supreme
and it is our endeavor to leave no stone unturned to keep all our customers happy.
Interested? Let's get in touch!
Let your creativity loose and start building your website now.